Thursday, April 24, 2014: USC Galen Center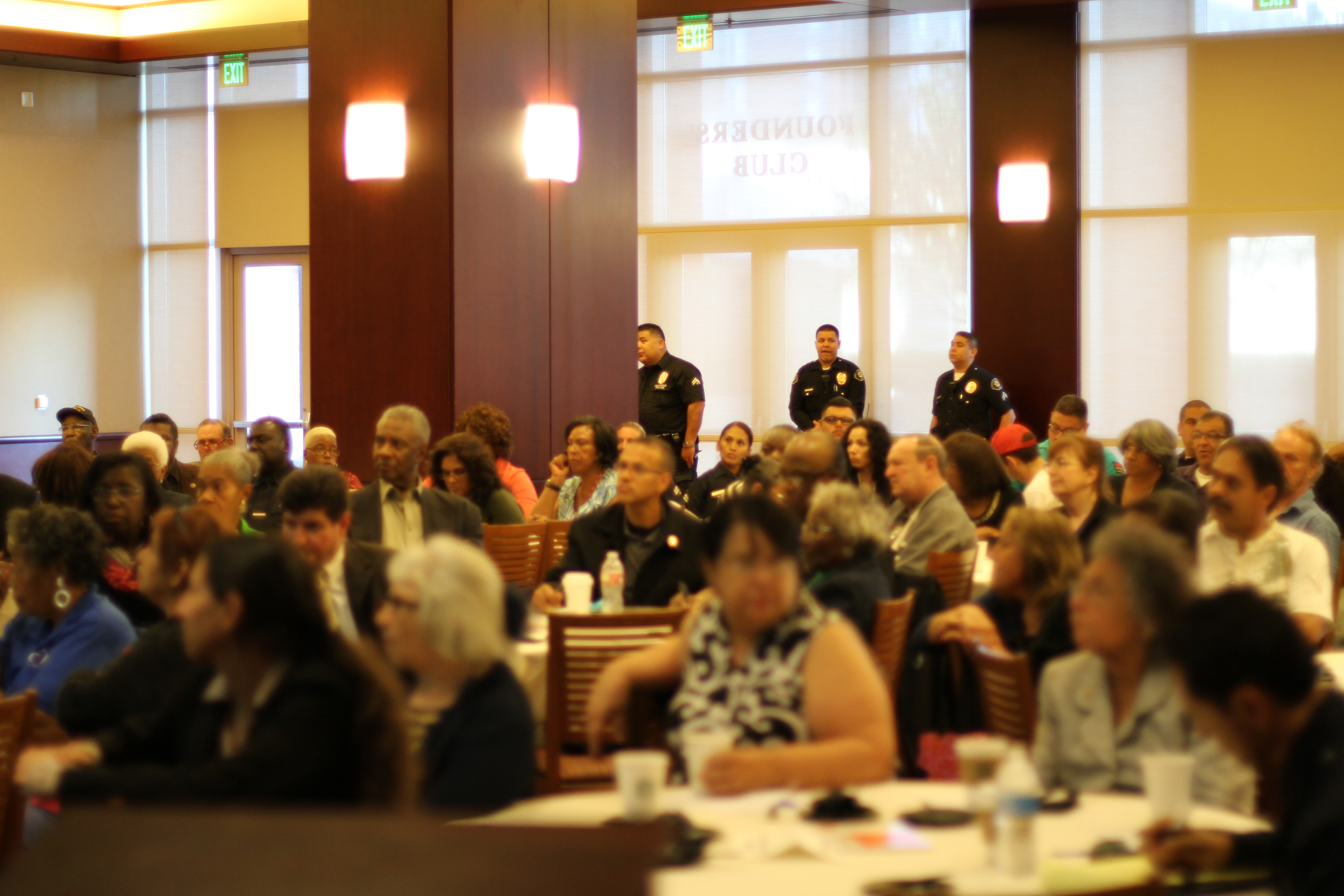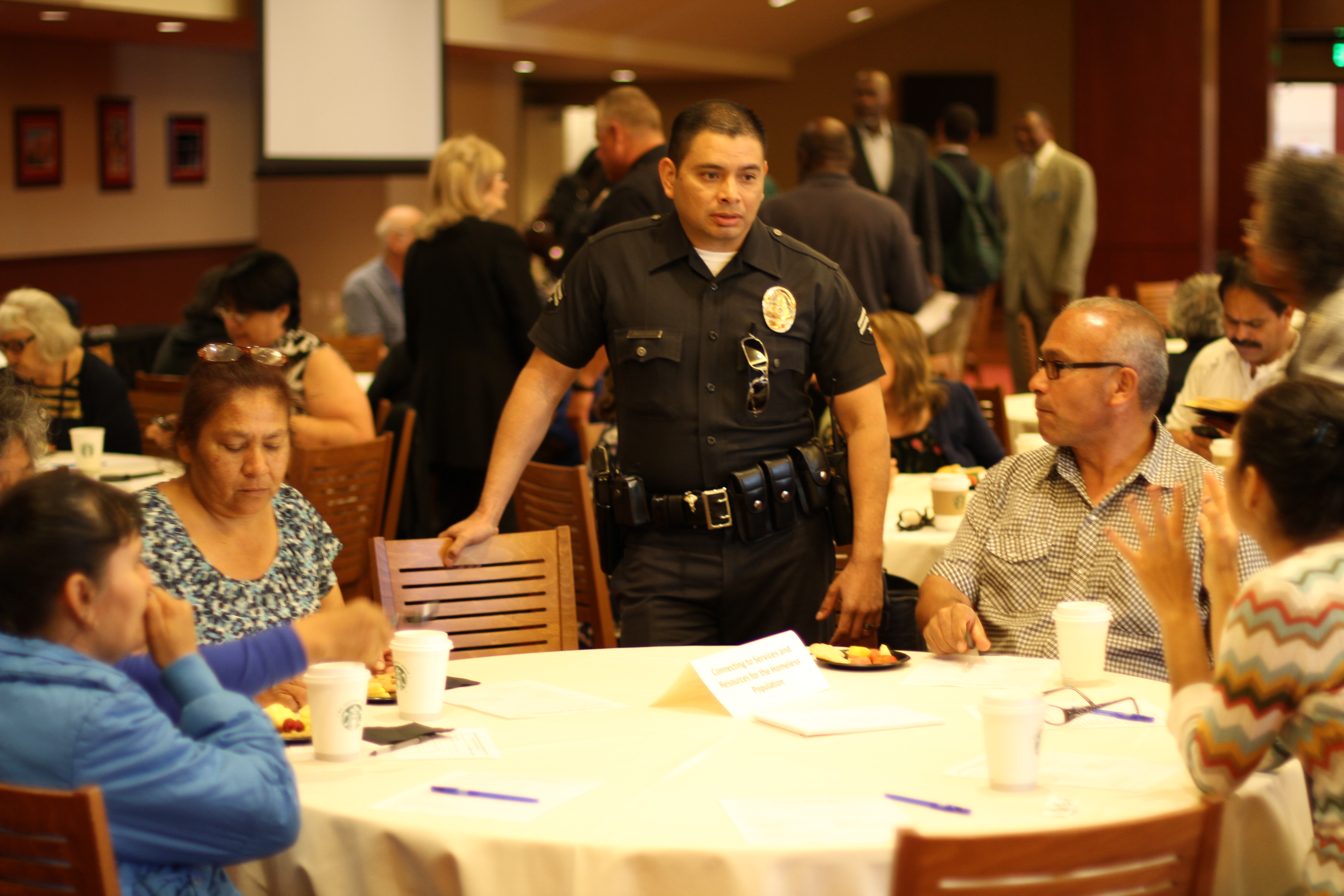 Through the leadership of Deputy Chief Robert Green, the community and LAPD came together to discuss the challenges faced by the South Bureau region of LAPD. Grace Weltman, President of Communities in Motion helped moderate this important symposium. Nearly 200 community-based organizations, Community Police Advisory Board members (CPAB), community stakeholders, and LAPD Command staff and officers participated in the symposium. The issue of homelessness was raised and discussions, motivating participants to work together to address homelessness in South Los Angeles, deepening the partnership between LAPD and the community. Attached is the presentation of homeless data specific to the LAPD South Bureau region which was compiled based on the 2013 Los Angeles Homeless Services Authority Po Int in Time Count..
Chronically Homeless man receiving services from Volunteers of America Los Angeles sharing his experiences about being homeless,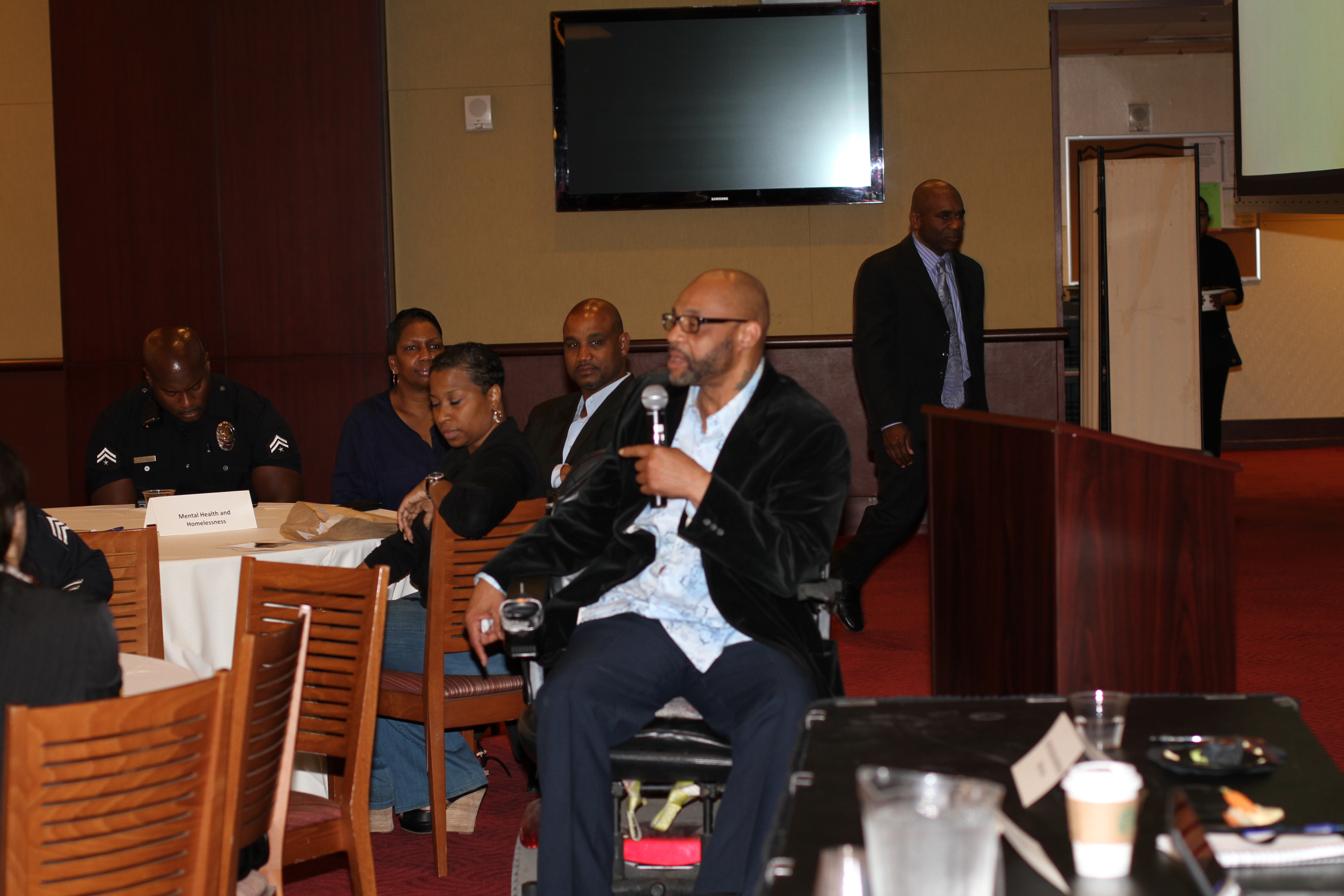 LAPD South Bureau Command Staff, and USC Public Safety with South Bureau Chief Bob Green leading the symposium.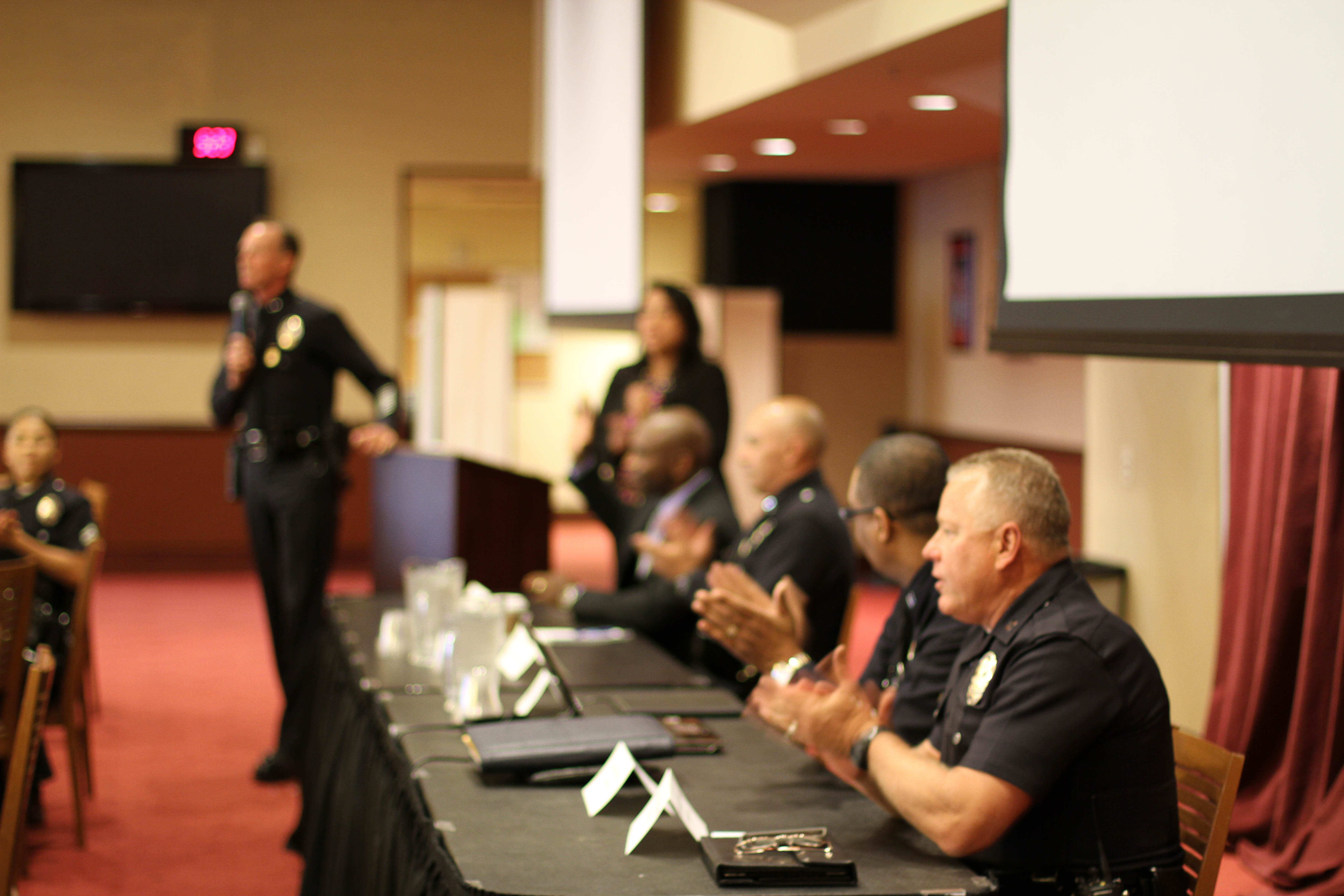 USC Chief of Public Safety, John Thomas, President of Communities in Motion, Grace Weltman, and LAPD South Bureau Chief Bob Green