Exciting opportunity to expand housing opportunities in the
South Los Angeles region for Transition Age Youth (TAY)!
Delivered in partnership by Corporation of Supportive Housing (CSH) and Communities in Motion, Planting Seeds for Transformation is a specialized housing institute focused on expanding the array of housing solutions in South Los Angeles. The goal is to increase the capacity of South Los Angeles Transition Age Youth (TAY) housing providers to cultivate sustainable housing solutions that are tailored to meet the diverse needs of youth and young adults in South Los Angeles. Planting Seeds for Transformation will involve a selection of providers who operate Independent Living programs and/or Transitional Housing/Living programs that currently serve TAY, ages 18-25. Once selected, providers will be assisted in identifying and developing a housing plan through a tailored institute that will increase their leadership and technical capacity to develop and operate an array of high-quality housing solutions for TAY in South LA.
Planting Seeds for Transformation will select 4-8 agencies in South Los Angeles that currently provide independent living and/or transitional housing programs. The housing institute will take place from August 25, 2014 to December 11, 2014. Selected agencies must participate in the following components of the institute:
A housing assessment conducted by CSH to evaluate the agency's current housing capacity and potential readiness for conversion and/or expansion to rapid-re-housing and supportive housing.
Identification of a Housing Project based on the results of the housing assessment that will strengthen and/or expand the agency's capacity to provide targeted housing for TAY.
Technical assistance tailored to support the housing project selected by the agency.
A monthly Learning Community for interactive training sessions involving all selected agencies, promoting peer learning and increasing TAY housing knowledge.
Creation of a Housing Project Plan that will position the agency for potential expansion and funding for TAY housing.
Presentation of Housing Project Plan to a panel of experts, developers, and funders to provide an opportunity for feedback on the project.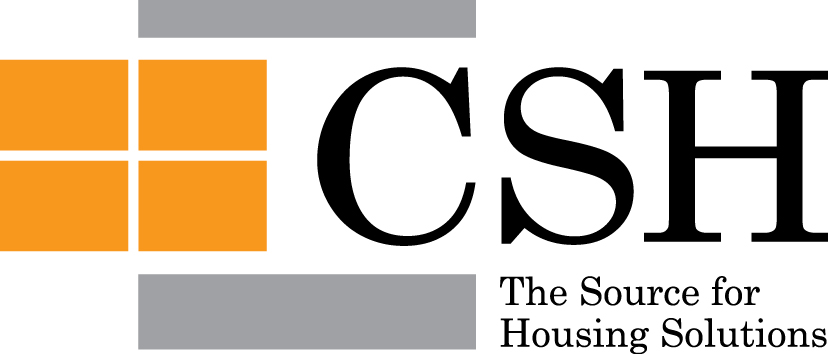 Sponsored by the Corporation for Supportive Housing